PTO drive shaft complete 34HP (25kW), 800mm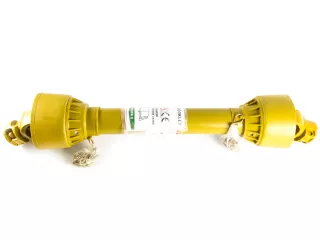 PTO drive shaft complete 34HP (25kW), 800mm
68,39 EUR
(53,85 EUR + VAT)
In stock
Normal delivery
27x74,5 kereszt 04B-800 T3-800
Standard PTO shaft for up to 34 hp (25kW). Total length in closed position 800mm. It is equipped with 27x74.5 universal joints. With a standard 1 3/8" 6-spline at both ends.
We have received your message, our colleague will contact you soon.

SUBSCRIBE here!
Get to know about our promotions and novelties.
I would like to receive best offers from the Kelet-Agro Co. Ltd. in newsletters. I confirm I am older than 16 years.
You have successfully subscribed to the newsletter!